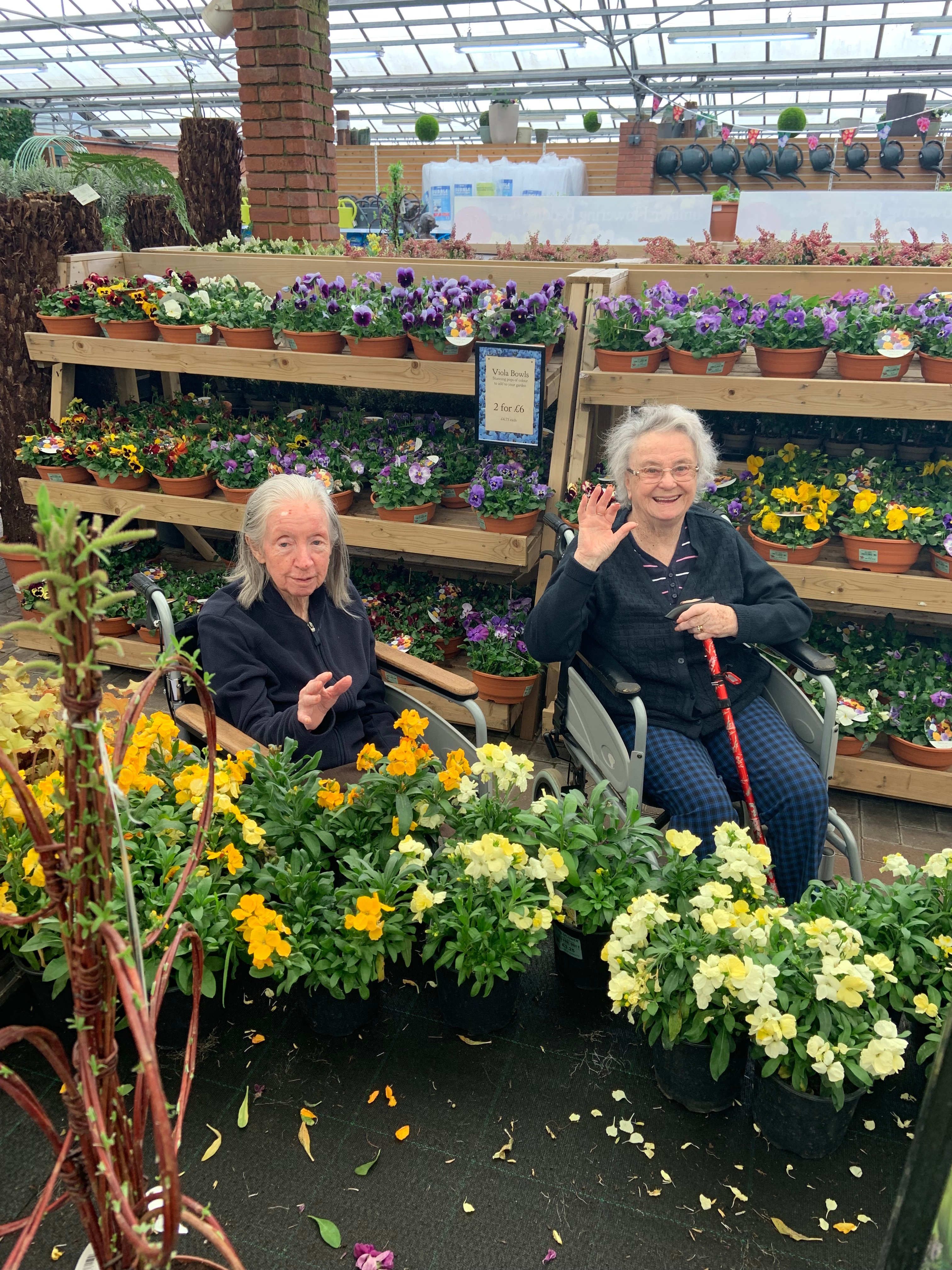 Dementia Care Mapping - what it is and how it helps.
At White Rock, we firmly believe that people with dementia can be helped to live happy, fulfilled lives and maintain meaningful family relationships. This is a message that often gets lost following the shock of a dementia diagnosis.
Dementia Care Mapping
White Rock models its care for residents on Bradford University's Dementia Care Map (DCM)  - a system of care that has been in place for over twenty years. Rather than solely focussing on clinical needs such as help with medication, the dementia care map helps us address the environment and emotional qualities around our residents. In brief DCM can be summed up as:
"a serious attempt to take the standpoint of the person with dementia, using a combination of empathy and observational skill"
By taking a whole home approach, all the staff at White Rock work to ensure that our residents feel safe, are encouraged to keep up their interests and most importantly maintain active and strong connections to family and friends. We try to recognise what may be causing distress to the people who move in to White Rock. Sometimes it is not what you may think. For example, we had a new resident becoming increasingly worried over the fact that he no longer had a set of keys. In all other aspects, his needs were met. He was not in pain, he was eating, out of bed and active during the day.
There were two ways we could have addressed this concern. We could have asked for increased medication/sedatives and possible treatment with anti-depressants or we could look for alternative solutions.
White Rock had an active resident who said he liked the home and thought 'we were very kind.' But not having his own set of keys was causing (to us) an unreasonable amount of distress.  When we sat down with the patient, the activities team and family, we realised how all of us fear losing our keys.  Just think back to the last time you thought you had lost your car keys. Suddenly, all other problems recede into the background as the sheer logistics of getting back into your expensive lump of metal takes over.
The activities team found a redundant set of keys that the resident could keep for reassurance.  This simple solution was amazing. Our resident settled down immediately and was able to join in activities and conversation without being distracted by the terrible anxiety that had previously occupied him.
Dementia Care Map seems a long winded way to describe the above scenario but widening our focus from medication to include a more sympathetic approach, White Rock continues to develop and improve its dementia care.
Further Reading:
My Improvement Network - Dementia Care Mapping