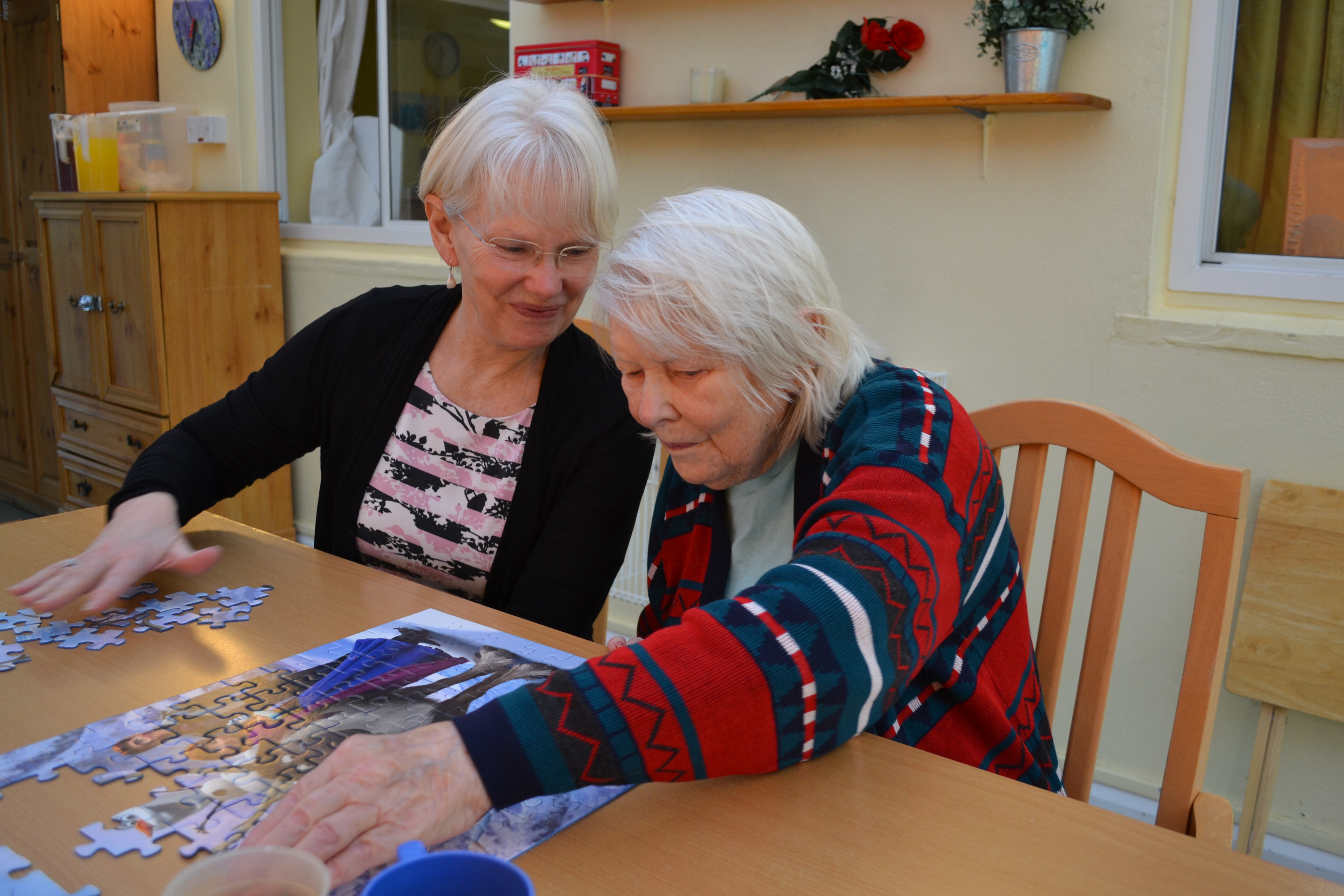 White Rock Adopts The Whole Home Approach for Dementia Care.
Everyone who visits White Rock never fails to comment on it friendly nature and family atmosphere.  Its long history of caring for those with dementia clearly shines through. Since September 2018 this family run home has adopted the Whole Home Approach (WHA) that is recommended by CQC
At its simplest this approach allows everyone who works with White Rock to get involved with the daily life and activities of our residents.
Candlelit dinners at White Rock.
A good example of the WHA in action took place this February. White Rock had arranged for a series of candlelit suppers to take place over Valentine's week. Relatives and friends were offered the chance to dine with their relatives on their own.
Everyone became involved with this event. Our fantastic catering staff and head chef advised on the menu and prepared a three course meal for each couple. The kitchens also suggested wine to go with the food. The laundry ensured all the red tablecloths were spotless and starched for the tables. The health care support workers dressed up as waitresses and waiters for the afternoon. Even the maintenance team became involved as they sourced or built tables to ensure there enough to go around for everyone.
The feedback from the Valentine's week was moving. Our residents hugely enjoyed the experience of dining out. Their relatives were touched and grateful at the opportunity for a tete-a-tete where memories could be revived in a private setting.
The staff felt they had been involved in creating something that had become incredibly beneficial. White Rock had created a home environment where relatives, residents and employees were  welcomed and valued. Everyone's contribution had counted.
If you would like to read more about our Whole Home Approach, we hope you find the following links helpful.
Next time, read how White Rock is using Japanese theory of Shinrin-yoku to promote wellbeing for our residents.
Meet the Team
A huge thank you to everyone at White Rock.
Michelle
Head Chef & Planned Menus
Table for Two
Thank you to laundry services for helping to make this look so attractive
Activities Team
Emily and Anne who planned and liaised with everyone to ensure the success of our Candlelit Dinners
Next Steps...
If you are looking for experienced dementia friendly nursing care for a relative or loved one, please get in touch to see how White Rock can help you.